Eid is a special time when mothers across the Middle East put extra effort into selecting the perfect outfits for their little ones. This year, Max Fashion Middle East wanted to connect with mothers through a video (reels) strategy under Mini Me Campaign, a specific fashion collection dedicated to mothers and their little ones. Here's the Reels engagement case study for this campaign:
Our social media campaign, "My Mini-Me," aimed to involve children in the outfit selection process, giving them the opportunity to express their unique style while embracing Max's mom-daughter festive collection. To bring this vision to life, we collaborated with influential mom influencers, who not only shared their personal experiences in a genuine home setting.
Through the partnership with these talented influencers and Hashtag content production capabilities, we tapped into their authenticity and connected with our target audience on a deeper level.
Hashtag team expertise in both content creation and storytelling allowed us to produce compelling videos that showcased the charm of the "My Mini-Me" collection. To further amplify the campaign's reach, we introduced a unique hashtag that served as the rallying cry for mothers to share their own "My Mini-Me" moments. The hashtag became a platform for mothers to showcase their creativity and bond with their children through matching outfits, generating a sense of community and celebration.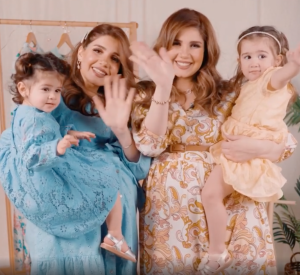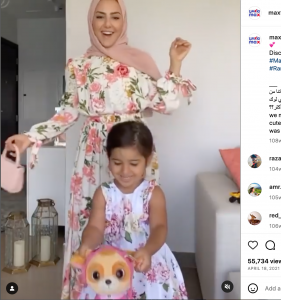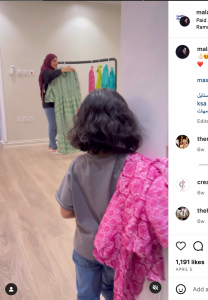 The results spoke for themselves. Through captivating Reels content, we achieved organic views of 800,000, showcasing the widespread appeal of the campaign. Moreover, the campaign's impact was amplified by the remarkable increase in engagement, with a staggering 400% rise in audience interaction.Which also speaks of our focus on reels strategy.
This demonstrated the effectiveness of our strategy in capturing the attention and participation of mothers, who enthusiastically embraced the idea of matching outfits for themselves and their little ones. The success of "My Mini-Me" not only solidified Max Fashion Middle East as a go-to brand for Eid fashion but also affirmed our commitment to delivering innovative and engaging campaigns that connect with our audience on a deeper level. We are proud to have collaborated with influential mom influencers, to create a memorable experience for mothers and their children. Together, we fostered a sense of shared style, celebration, and creativity during this joyous occasion.